Sign in to your Give as you Live Donate account and select 'Create a fundraising page'.

From here you will need to choose the type of fundraising page you would like to open: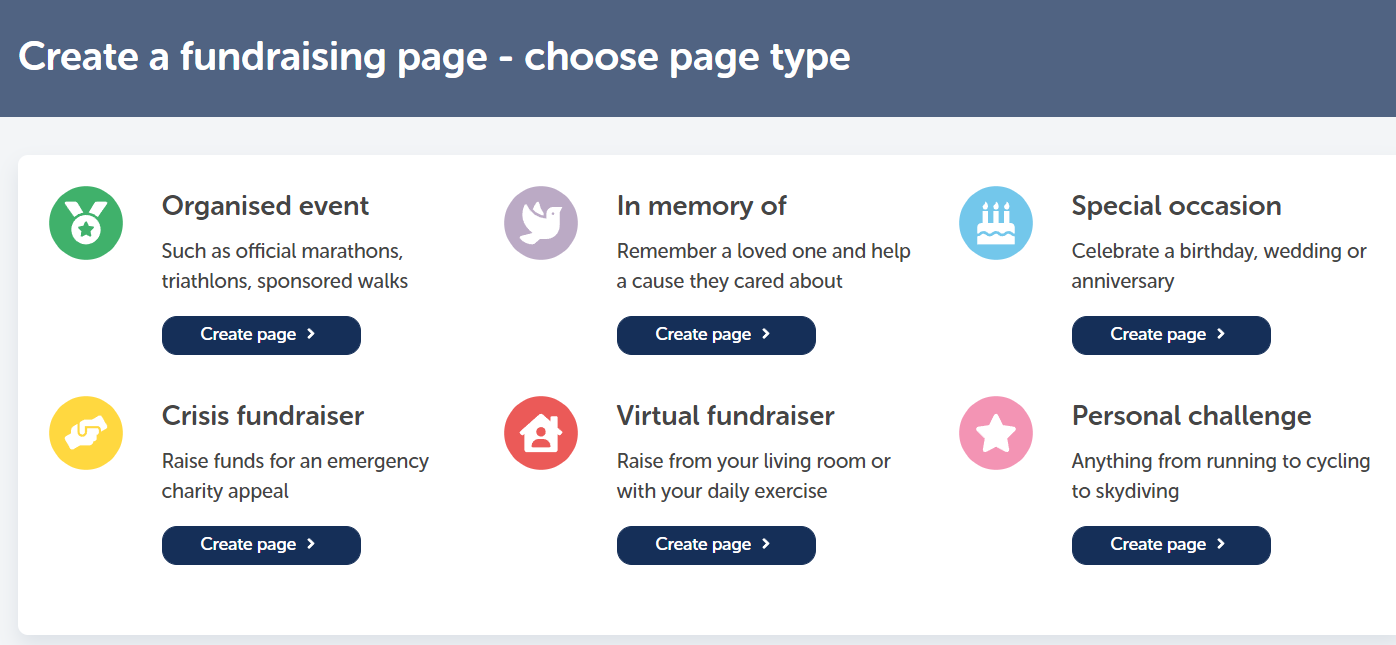 3. Once you have selected 'create page' you will be asked to fill out the event information. This information can vary depending on the type of page you want to open. You will also be able to select the charity/charities you would like to support here. You can select up to 5 charities to support.
4. Once you've completed this information, select continue, this will then take you to the next page where you select a fundraising name, event type, date, etc.
5. Once you are happy with that, the next page will allow you to share your story, pictures, and the option to use Strava or live stream.
6. Select 'Create Page' and you are done :)
Tips
> Try to keep the URL as short as possible. This makes the page easier to find if you are sharing by word of mouth.
>Your page will automatically close 90 days after the event date or the last donation you receive - whichever is later. You can manually close or reopen your page at any time.
>Please do not use any language which may be offensive in the description or story box.
>Don't be afraid to set a target!
> Share your page. Be proud of the event you are doing. Sharing your page on social media sites like Facebook and Twitter will raise awareness of your fundraising page.
> Update your page regularly - Let your donors know how you are doing by updating your page often, they will enjoy following your progress.
If you need any assistance setting up your fundraising page please contact us through our Help desk - Help@giveasyoulive.com. Good luck with your fundraising!