To change your image for your fundraising page you will need to go to your dashboard and select 'edit page' under your fundraising page.
Your image section will be at the bottom of this page and looks like this: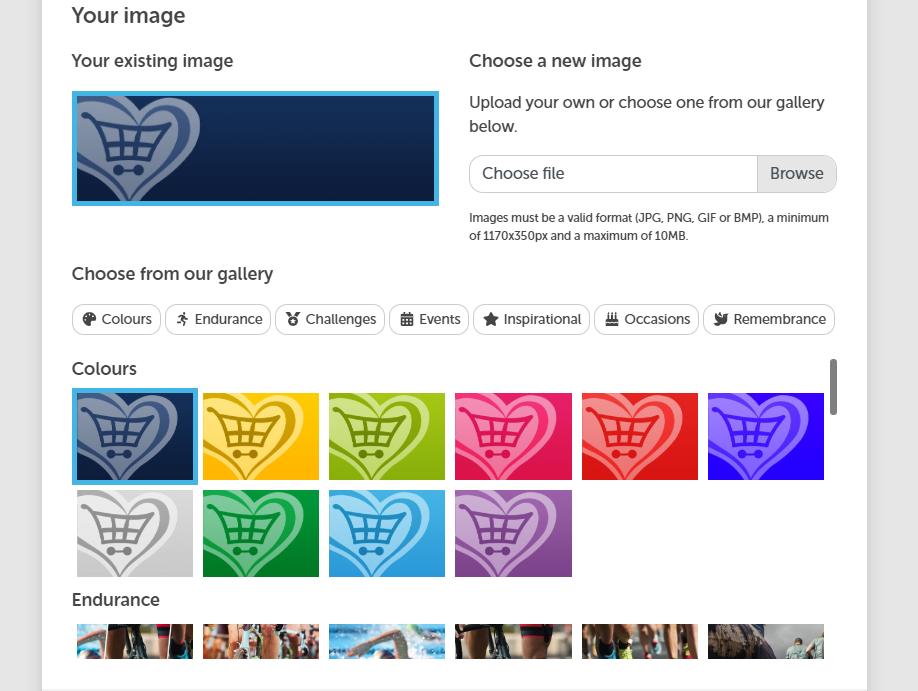 You can upload your own photo or use one of our templates. Please remember images must be a valid format (.png, .jpg, .jpeg, .gif or .bmp), a minimum of 1170x350px and a maximum of 10MB.